---
Conoce a nuestro equipo
Nuestro equipo se integra por instructores, ingenieros y asesores certificados.
---
---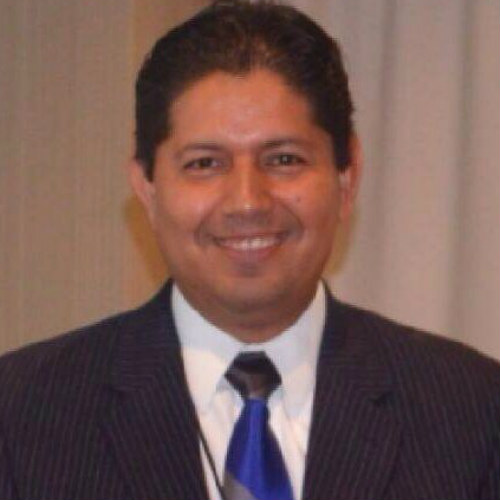 Jorge G. Martinez Lizama (Director Global)
jorge.martinez@academialeansigma.com
Certified Six Sigma Black Belt by the American Society for Quality ASQ
Certified in Production & Inventory Management CPIM by APICS
Six Sigma Master Black Belt by Air Academy Associates. USA.
Licensed kaizen Leader by Shingijutsu Co. Nagoya Japan
Shingo Evaluator Region Centro Mexico ITEST Queretaro
B. Sc. Physics
20 years of manufacturing experience in high and low volume (high mix) manufacturing environments in the following positions:
Senior Design Engineer
Engineering Manager
Quality Manager
Operations Manager
Director at Academia Lean Sigma S.C
Have trained more than 200 Six Sigma Black Belts & Lean masters, approximately 300 Green Belts and more than 200 APICS CPIM students.
Have facilitated more that 100 kaizen events in several areas including production, HR & design processes.
Have provided training & consulting in 10 countries including USA, England, Germany, France, Spain, Taiwan, Guatemala, Costa Rica , Brasil & Mexico.
Industry experience in Medical, automotive & aerospace.
---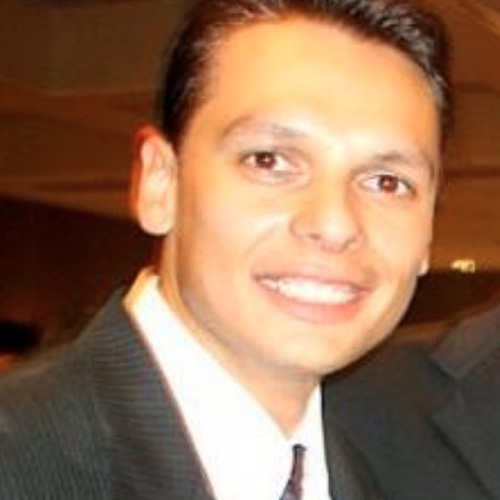 Luis A. Rochin Portugal (Director de operaciones)
luis.rochin@academialeansigma.com
Master Black Belt Six Sigma.
Red X Methodology expert
Lean Manufacturing Champion.
Specialist in Root Cause Analysis
Expertise in process improvement, Process Validation, yield enhancement, Fast Problem Solving
Expertise in Engineering Platforms start ups
Talent Management
10 years of experience in medical device industry.
Industrial Engineer ITESM
Consulting - Book of Knowledge
Practical in the field and theory
Lean manufacturing:
Kaizen
Kaizen Blitz
One Piece Flow & SMED
Value Stream Mapping (Production assembly – Transactional)
Yamasumis – Line Balance: Takt time, cells, in process kanbans, Pull systems, Pokayokes
Lean Management Systems: Visual administration systems, escalation systems, Andon Systems, Systematic daily meetings implementation.
PDCA
FIVE S
Shingo Prize Assessments and Consulting
Lean Champion Trainings
Change over wheel
Henjunka Box
Six Sigma:
Design for Six Sigma
Variation assessments
Six Sigma Knowledge assessments
Design of Experiments – Optimizations, screenings, Reductions
Measurement System Analysis – Variables or Attribute (Including Destructive Tests)
Green Belt, Black Belt, Master Blak Belt Trainings Red X
Dorian Shaining Methodology Training
Methodology Workshops
Specs Designs and stress calculations.
---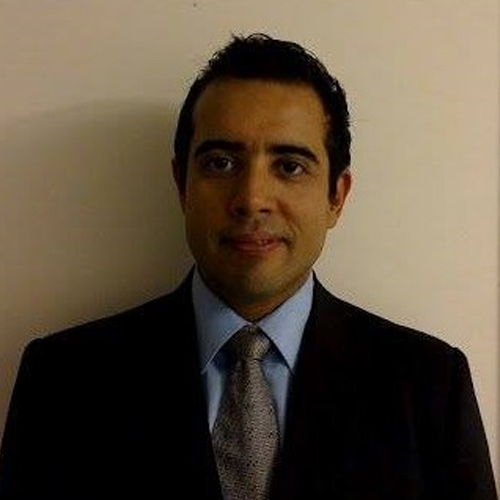 Arturo Tiznado Rodriguez
Certified Quality Engineer by ASQ
Six Sigma Black Belt by ALS
Master Degree In Industrial Management
Bachelor Degree In Industrial Engineering With Specialty In Manufacturing
Have been In charge of coordinating Root Cause investigation and determination of Corrective and Preventive actions for all Customer Complaint's.
Have been in charge of coordinating Incoming Inspection, MRB area, Metrology Lab and Reliability test lab.
Implementation of Supplier Charge Back Program
In charge of Six Sigma Yellow Belt, and RCCA Training
In charged of Managing Incoming Inspection, FA Inspection, MRB, Customer Complaints, and Quality System Management (ISO 9000)
In charged Developing Supplier's, giving follow up of supplier quality issues, thru Corrective actions, Quality audit's, supplier evaluations, and technical support.
In charge of conducting internal Audits
Expertise in DMAIC metodology, Root Cause and Corrective Action, Basic Quality Tools, FMEA y Control Plan, Process Maping, Basic principals of Industrial Enginering.
---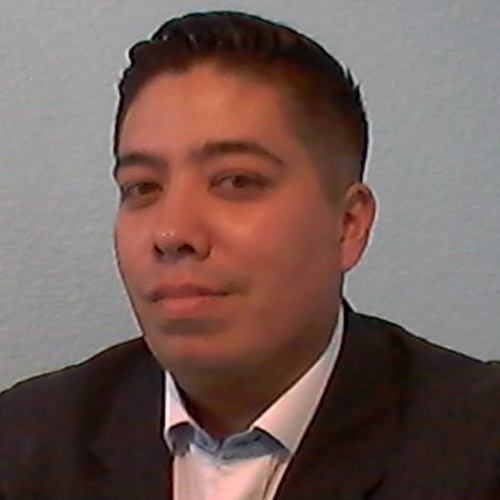 David Zamorano Rivero
Quality Compliance Engineer
Management System, Compliance and Assurance Specialist, CAPA / Complaints / Audits / SCAR / Management Review
Quality Compliance Engineer Oct'12 – Actual Quality CAPAs Administrator / Coordinator
Internal/External/Supplier audits
Continuous Improvement Engineer (Jr)
Technician Engineer / Lean Leader
Education
Industrial Engineer – 2009 Universidad Autonoma de Baja California
Master Business Administration 2010 Diploma
Psychology - 2013 UNIVER UNEA
Trainings
Lean Leader Certification 2007 – Covidien
Products Cost – 2007 Covidien ∙ Lean-Sigma Green Belt – 2008 Flextronics
Shingijutsu-Kaizen – 2008 Sensei Shingijutsu President, Mr. Toshihiro Nagamatsu
CAPAs – 2013 Covidien
Root Cause Analysis – 2013 Covidien
RCA Problem Solving Workshoop – 2013 Covidien – Chuck New
8D – 2013 Covidien
Psychoanalysis (Teams Development, Team Management) - 2013 Dr. Hermes Millan Rendin
Lead Auditor ISO13485:2003 Certificate RAB/QSA - 2014 BSI - Sylvie Sion
---
Eduardo Murillo, ME,LSS-MBB (instructor)
20th years experienced Mechanical Engineer certified as Lean-Six Sigma Master Black Belt and Black Belt, certified as Life and Business COACH, with significant experience in Operational Excellence, deploying Continuous Improvement
Project Managing and Direction (Turn Key Projects)
Strategic Planning - Strategic Alignment & Execution (Build a Decisive Competitive Edge)
Evaluation of Business Models & Quality Models (ISO9001:2015, ISO14001:2015, Malcolm Baldridge)
Process Performance Improvement o Process Velocity (Lean Principles: Kaizen, 7 waste, TPM, VSM, 5´s, Poka Yoke, Kanban) o Process Quality (Six Sigma Principles: T-Map, P-Map, MSE, FMEA, Data Anlysis, RCA, DOE, Control Plan) o Process ThroughPut (Theory of Constrains: 5 steps to eliminate a constrains, Strategic and Tactics Tree)
Lean Six Sigma consulting, training & mentoring (Black Belt, Green Belt, Yellow Belt training)
Operational Excellence Expert on Deployments (Experience in México-Caribean-Latam)
Change Management & Communication (High Performance Teams trainign & mentoring)
Leadership Development, Training & Coaching (Life Coaching – Executive Coaching – Teams Coaching)
Project Manager
Continous Improvement Leader
Quality Lead
Operations Leader
Value Stream&Maintenance Manager
Education
SOLOGIC LLC, San Diego, CA. Root Cause Analysis, Facilitator Level 2012
DUGGAN & ASSOCIATES, Michigan, USA Lean Enterprise, train the trainers 2012
Manthano, S.C. México, D.F., México Evaluators Workshop for National Quality Award 2005, 2006, 2009 Organizational Metrics Workshop 2006 Mental Models for Organizational Learning 2006 Systemic Thinking 2006
The AIT Group, Inc. Tempe, Arizona, USA Lean-Six Sigma Master Black Belt 2004 Design for Six Sigma Trainer 2004 Lean Boot Camp- Implementer
---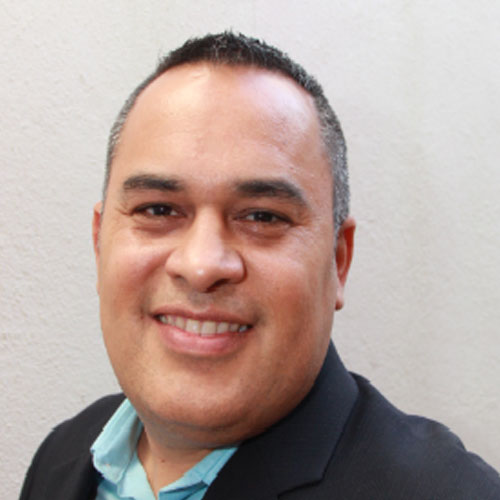 Marco Antonio Lizárraga Bibriesca (instructor)
Engineering professional with 19+ years of progressive experience in Production Management for automotive manufacturing industry & Electronic Industry.
LSS Coordinator /Project Manager & BPS Engineer
Manager / Operation Supervisor
Operation Manager
Design Engineer and supervisor
Education
BS Degree in Mechanical Engineering with specialty in Mechanic Design
Training
Lean-Six Sigma Master Black Belt
Lean-Six Sigma Black Belt
Internal Auditor ISO/TS-16949:2000
Internal Auditor for QS9000
Kaizen, 5S's, Quality Circles
Project Management Presentation skill
Lean Management & Toyota Kata